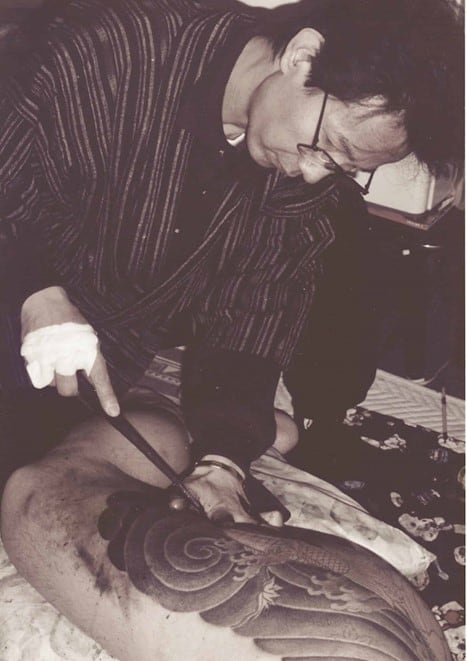 Honke Horiyoshi aka Kensho 1st
Honke Horiyoshi aka Kensho 1st Takehisa Muramatsu, known as Honke Horiyoshi Kensho 1st, was born in Yokohama City, Kanagawa Prefecture.
He is the eldest son of Yoshitsugu Muramatsu, known as Horiyoshi the First, and the elder brother of Yoshiyuki Muramatsu, known as Horiyoshi the Second.
After passing on the succession to Yoshiyuki, he began tattooing in 1970.
After some time, he traveled to Gunma Prefecture, changed his title Horiyoshi to Honke Horiyoshi, and settled in Saitama City, Saitama Prefecture.
Takehisa created many tattoos using only tebori, a traditional Japanese hand-stitching method.
In his heyday, he was able to tattoo outlines as quickly as a tattoo machine.
Currently, Takehisa has published collections of his works with Horiyoshi I and Horiyoshi II.
He also shares his tattoo story on social media.
The title of Kensho 1st will be added in 2022.